Bluewater Now Represents Cruisers Yachts in northern South Carolina, North Carolina, Virginia, Maryland and Delaware
We are pleased to announce a new long-term sales and service agreement with Cruisers Yachts to represent them throughout the Mid-Atlantic region including northern South Carolina, North Carolina, Virginia and Maryland.
"Our organization is committed to selling the highest quality of yachts," said Jan Boone, President of Bluewater Yacht Sales. "Cruisers Yachts is positioned well for the future as their ownership and management team share similar philosophies to us. Cruisers product is an excellent fit with our existing boat lines. Everyone at Bluewater welcomes this new partnership and we are excited to get things kicked off."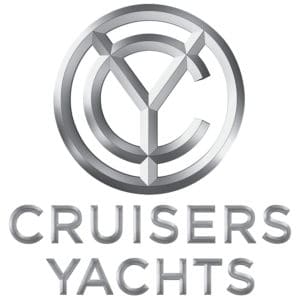 "This is a big enhancement to our already strong dealer network," says Dan Zenz, Vice President of Sales. "Our strategy with dealer recruitment has been aimed at partnering with successful, stable, and established dealerships and Bluewater Yacht Sales is a perfect fit. With our current lineup of yachts and the direction of our new products, the team at Cruisers Yachts is excited about everything that Bluewater Yacht Sales brings to the table, including first class service, an elite sales team and an ownership group that is committed to the boat business."
Bluewater Yacht Sales will begin carrying Cruisers Yachts for the 2016 Model Year, which begins on July 1st. They are looking to have Cruisers product on display at their sales offices and make a large presence at the Annapolis Boat Show in October.
About Cruisers Yachts
Headquartered in Oconto, Wisconsin, Cruisers Yachts is known as one of the world's premier providers of midsize luxury pleasure yachts from 31 to 60 feet. Nearly every piece of a Cruisers Yacht is built in their Oconto facility from the hull and deckhouse to all of the custom metal work and wood cabinetry along with interior and exterior fabrics and finishes. Cruisers Yachts is committed solely to the quality of each customer's experience and has no intention to ever grow so big it isn't possible to know every customer and every dealer.