Unparalleled Service Capabilities
Bluewater believes that a strong service network is the backbone of any successful sales organization. That's why the Bluewater Network is comprised of some of the most highly regarded yacht service locations on the East Coast: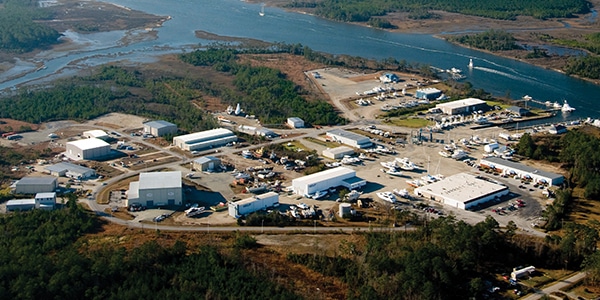 Beaufort, NC • Near ICW Mile Marker 198
The 175 acre Jarrett Bay Marine Park in Beaufort, North Carolina is one of the largest and most comprehensive yacht service centers in the U.S.
Full service for vessels up to 135′
220- and two 75-ton Marine Travel Lifts
137,000 sq. ft. of indoor facilities
Climate controlled paint facility
In-water slips & on-site fuel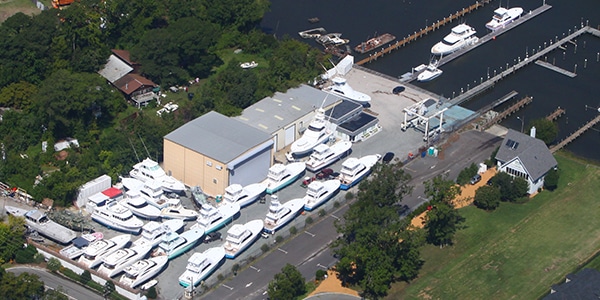 Hampton, VA • Near Hampton River Marker 2
Located adjacent to the Bluewater Yachting Center & Marina, the Bluewater Yacht Yards in Hampton, Virginia boast a complete service and repair solution.
Full service for vessels up to 120′
100- and 50-ton Marine Travel Lifts
8 acres of exterior service area
11,000 sq. ft. climate controlled paint facility
Multiple interior service bays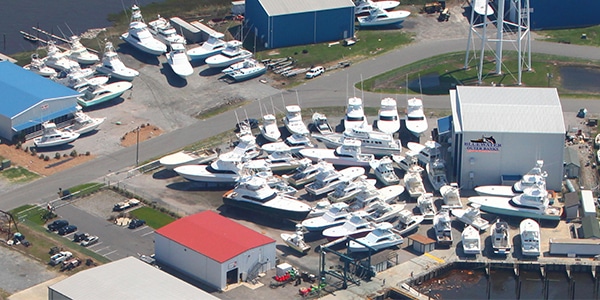 Beaufort, NC • Near Broad Creek Marker 16
The Bluewater Outer Banks Yacht Yard is strategically located in the Wanchese Seafood Industrial Park, your first and last stop inside Oregon Inlet.
Full service for vessels up to 80′
70-ton Marine Travel Lift
12,750 sq. ft. climate controlled paint facility with 90′ length and 50′ height clearance
12,000 sq. ft. indoor repair facilities
Contact a Bluewater Service Liaison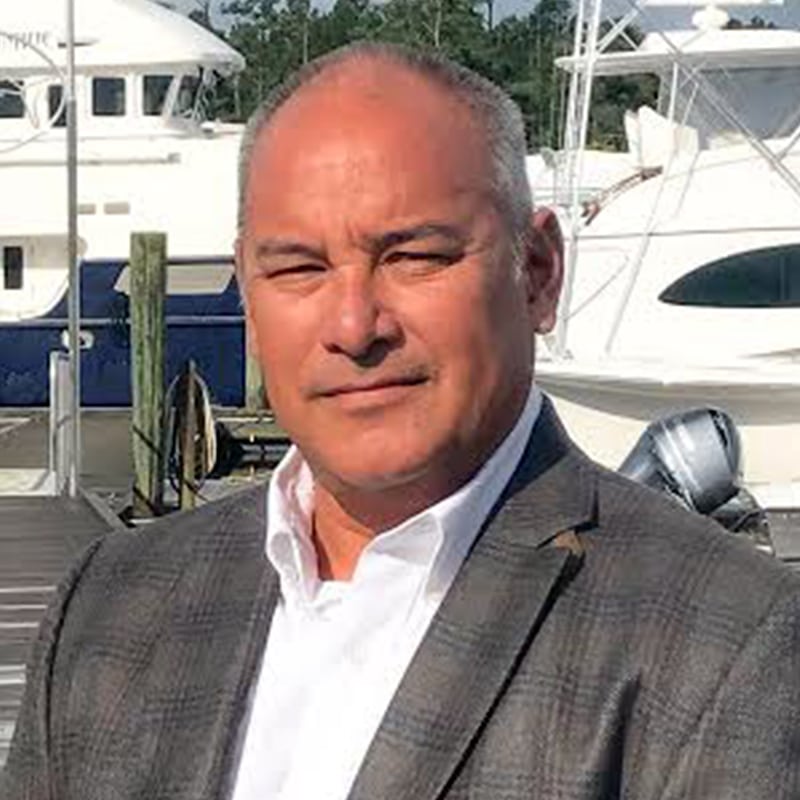 Donnie Lee
Service Liaison – Carolinas
BW James
Service Liaison – Virginia & Maryland
The Bluewater Network of Yards All Offer:
Full Welding, Cabinetry, Fabrication and Machining Services
Vessel Surveys & Inspections
Plumbing & Auxiliary Systems
Fuel Polishing
Hurricane Haul-out Programs
Complete Refits & Repowers
Inboard, Outboard, & Generator Service
Running Gear & Steering Repair
Captain's Services & Transportation
Diving Services
Factory Trained Paint Teams
Custom Mezzanine Retrofits
Custom Interiors & Soft Goods
Inverters, Electrical & Audio/Video
Cleaning & Detailing
Bilge Cleaning & Pump-out Services
Seasonal Preparations & Storage