Viewing 1-1 of 1 listing results
John D was born and raised on the coast of N.C. He grew up in a commercial fishing family. He's says he's been on boats commercially and recreationally since he can remember. He has built boats, lived on boats and worked on boats. He's been in the yacht brokerage business since 1997 after he had a friend's father tell him once, "Find the one thing you love to do in life and figure out a way to make a living doing it, and you will be successful." Being close to the water, boats and being around salty people was the one thing that always made him happy. He was living in Morehead City, N.C. at the time when he was asked to help start a Yacht brokerage in Wrightsville Beach, N.C. He has enjoyed everyday since he's been in this business. He says he's met wonderful people and made many friends.
John D is married to his best friend Robin and a proud father of two beautiful girls Ella and Grace.
John Ds other marine related experiences include: Marine Engine rebuilds, Racing boats, Diving, Commercial Fishing, Yacht deliveries, and Tournament fishing.
John D offers his clients assistance with boat handling, deliveries and understanding the mechanics of their boat.
John D was awarded the Bluewater Sales Achievement Award in recognition of his commitment to sales excellence and outstanding results in the year 2013.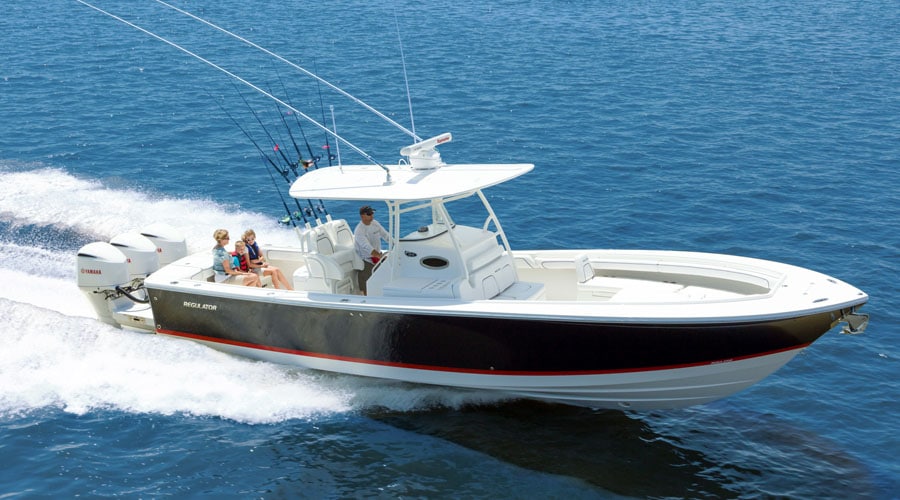 * Sistership Photo Hi Jan, I hope things are well with you. I purchased a Regulator 34SS from you last October. The salesman was John Riggs. The follow-up contact was Donnie Lee. The whole experience has been great up until this past weekend. Then it got unbelievable!!!! (In a good ...
Read More
Sandy Thorpe came highly recommended through Bluewater Yacht Sales. To say that my expectations were far from exceeded would be quite the understatement ...
Read More